Federation of Indian American Christian Organizations (FIACONA)
Pray for a Persecuted Church
Join With Us
FIACONA
Invites you to a Webinar on Importance of Freedom for women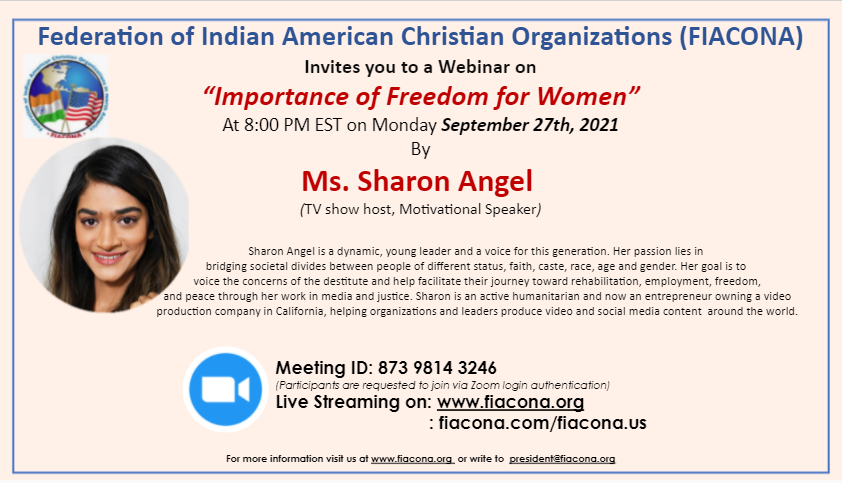 Live Webinar
How U.S. Policies Affect Lives of Christians in India PANEL DISCUSSION at IRF Summit 2021
More about us
MISSION
Federation of Indian American Christian Organizations (FIACONA) Pray for a Persecuted Church
Protecting
Protecting the interest of the Christian church in the Union of India is the primary mission of FIACONA.
lives and properties
The threat to lives and properties of Christian communities in India from political movements, despite having all imaginable protections enshrined in the Constitution of India, remains a serious concern for the Federation.
Ensuring The social
Ensuring the social, cultural and political space of the church besides the protection of fundamental rights to safety, security and equal status of every individual  in the Union of India remains a priority for FIACONA.